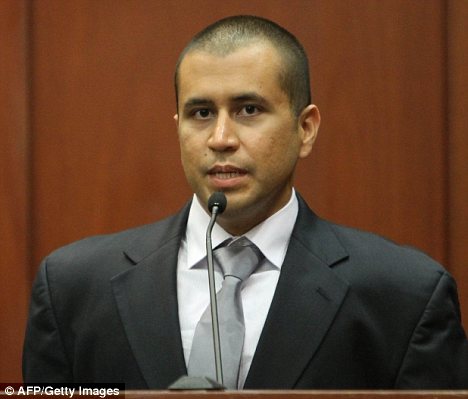 Neighborhood watch captain George Zimmerman made statements to police that help establish his guilt in the second-degree murder case against him for killing unarmed black teenager Trayvon Martin, according to prosecutors.
The claim in a court filing on Thursday said a number of Zimmerman's statements were 'contradictory' and 'inconsistent' with other evidence gathered in the Sanford, Florida case where the 28-year-old is accused of killing the boy, 17, on February 26.
The filing was revealed in a motion to keep some of Zimmerman's statements under seal pending his trial in a case that triggered civil rights protests across the United States, while sparking widespread debate over guns, self-defense laws and U.S. race relations.
'Self-incriminating': Prosecutors say George Zimmerman made statements to police that help establish his guilt in the Trayvon Martin case against him
(Visited 31 times, 1 visits today)