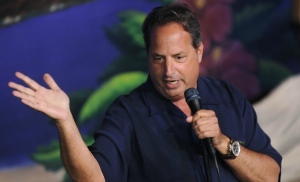 In a profanity laced "comedic" tirade in January, Jon Lovitz called President Barack Obama a "f***ing a**hole," as previously reported by Newsone. Since the audio has become public, the Saturday Night Live alum has decided to reiterate his stance and refuses to back down.
Taking to the Twittersphere on Sunday, Lovitz clapped back at his critics, telling them that, "Last I checked, he's President, not King! This is America! Freedom of Speech. what's the bfd?"
The self-professed "liberal Democrat" said that the economy, last he checked, was "[not] Democratic or Republican… it was business and math."
Lovitz, apparently considering himself a member of the elite 1 percent in the United States economic caste system, accused the president of "lying" when he allegedly said that rich people don't pay taxes:
The whole thing about Obama saying the rich don't pay their taxes is f****** bulls***. And I voted for the guy and I'm a Democrat. What a f****** a**hole!"
[Editor's Note: President Barack Obama has never said that rich Americans do not pay taxes. Explaining his Warren Buffet Rule, he has repeatedly said that they should simply pay their fair share.]
Though Lovitz definitely makes a valid point concerning freedom of speech, it might carry more weight if the criticism were true. Still, this is the United States of America and a man has the right to make himself look like an idiot whenever the mood the strikes.
(Visited 87 times, 1 visits today)