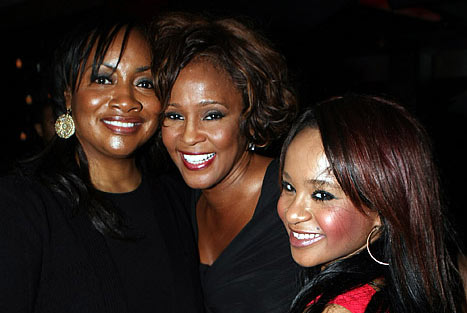 Whitney Houston's sister-in-law Pat Houston is waging war against Bobbi Kristina because she desperately wants to accept Whitney's Billboard Music Award on her behalf and only BK is standing in her way.
Via TMZ reports:
Sources closes to the situation tell TMZ … Pat is trying to force herself into the spotlight by accepting Whitney's Millenium Award at the ceremony in Las Vegas tonight … and producers of the show are pissed.

We're told the show really wants BK to accept the award and make the speech on the late singer's behalf … but Pat won't stand for it and is making life hell for them as she tries to worm her way into the segment.

Sources tell us … the show's producers feel BK is the best choice to represent Whitney's legacy and they're convinced Pat is simply exploiting the situation to get publicity for her upcoming reality show.
(Visited 216 times, 1 visits today)