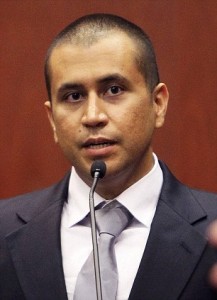 A MySpace page kept by George Zimmerman in 2005 has emerged, revealing the neighborhood watch volunteer made slurs against Mexicans and admitted to being homesick after moving to Florida.
The page shows Zimmerman had black friends as a young man and missed the people he left back in Manassas, Virginia, where he grew up.
He also discusses his legal problems that came after he was arrested in a college bar in Orlando in 2005.
'
The Miami Herald revealed the existence of the page, which his lawyer says was abandoned seven years ago.
'I dont miss driving around scared to hit mexicans walkin on the side of the street, soft a** wanna be thugs messin with peoples cars when they aint around (what are you provin, that you can dent a car when no ones watchin),' he writes.
'Workin 96 hours to get a decent pay check, gettin knifes pulled on you by every mexican you run into!'
Zimmerman himself is half-Hispanic; his mother is Peruvian and his father is white.
Zimmerman, 28, is currently free on $150,000 bail after he was arrested on a second-degree murder charge for killing 17-year-old Trayvon Martin on February 26 in Sanford, Florida.
George Zimmerman, who looks dramatically thinner now, is currently free on bail after he was charged with second-degree murder in the death of Trayvon Martin
He told police he shot the unarmed teen in self defense after he was knocked to the ground and attacked. Police in Sanford, Florida, declined to arrest him initially.
However, Trayvon's death sparked a massive public outcry and allegation that the shooting was racially motivated because Trayvon was a black teen walking home wearing a hooded sweatshirt.
The case has been fought and discussed extensively through social media — with Trayvon's Twitter account becoming public and protestors using Facebook to organize rallies calling for Zimmerman's arrest.
The new MySpace page gives an unfettered glimpse into Zimmerman's life as a young man.
Zimmerman wrote 'Free at last, Free at last!' — a reference to Martin Luther King Jr. — when he posted this photo
He posted three photos of black friends, joking: 'Let security carry um out!'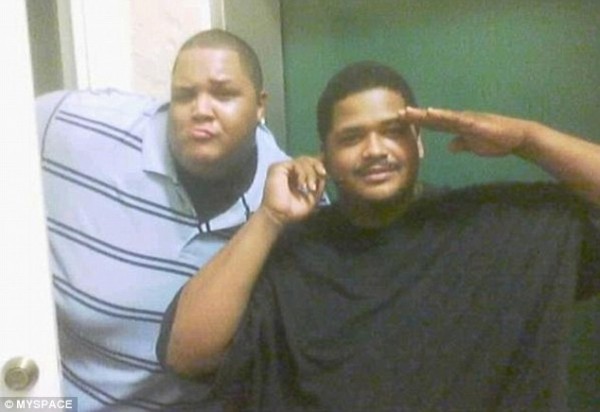 He also posted a picture of himself in the same polo shirt he was wearing in his 2005 arrest photo.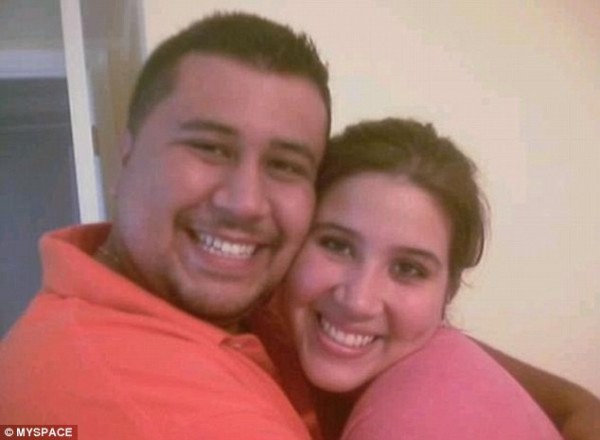 He makes reference to his 2005 run-in with the law, in which he was charged with obstructing justice and battery on a law enforcement officer.
'2 felonies dropped to 1 misdemeanor!!!!!!!!!!! The man knows he was wrong but still got this hump, Thanks to everyone friends and fam, G baby you know your my rock!'
He was later ordered to take an anger management class.
Zimmerman also talks about the domestic dispute with in ex-fiance, whom he called his 'ex-hoe,' that led to her filing court documents alleging he pushed her in August 2005.
'Im still free! The ex hoe tried her hardest, but the judge saw through it! Big Mike, reppin the Dverse security makin me look a million bucks, broke her down! Thanks to everyone for checkin up on me! Stay tuned for the A.T.F. charges……,' he writes.
(Visited 94 times, 1 visits today)