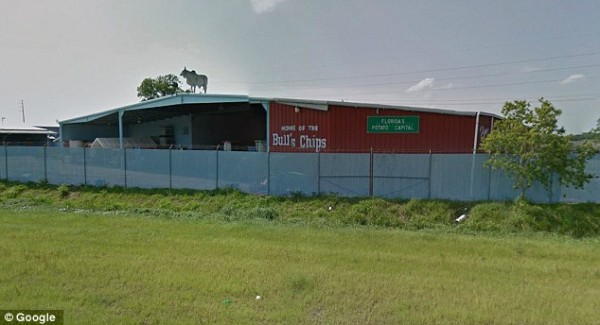 Farm workers told Times reporter Ben Montgomery of how drugs and debt bound them to a form of indentured servitude in the rural town, with a population of 750.
The exposé follows a lawsuit filed on behalf of of LeRoy Smith last month, who in federal court documents claims he was lured into working at Bulls-Hit while playing a game of chess at a Jacksonville park on May 1, 2010.
Labor contractors, he says, took advantage of his crack addiction, betting that he would work for nothing in order to feed it.
Instead, when he got there, Smith says he found 'Slavery. Abuse. Overwork. Deplorable, unsanitary conditions. Drugs,' he told the Times.
The suit, filed by Florida Legal Services and Farmworker Justice on behalf of Smith and another former worker at Bulls-Hit, Dennis Nash, alleges the men were victims of labor trafficking while employed in 2009 and 2010.
They claim the farm's labor contractor, Ronald Uzzle, recruited men from homeless shelters in the region and played on their drug dependencies to build a low-cost work force.
(Visited 46 times, 1 visits today)