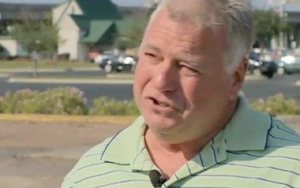 School psychologist, Mark Traina, is blaming "the liberal media" for a complaint filed by the federal government in response to various racist comments he made online, reports MSNBC.com.
Traina who is employed by the Jefferson Parish Public Schools in Slidell, Louisiana in the suburbs of New Orleans, works with troubled students in the school system's alternative school program. After "a number of very, very hostile racial comments" were brought to light by the media, the Southern Poverty Law Center filed a complaint with the U.S. Department of Education.
The SPLC cited tweets like this:
"Angry young black males with no respect for life destroying the U.S."
"Serpas should be warning people to stay the hell out of New Orleans! These black dudes will kill you!" (The reference is to Ronal Serpas, the New Orleans police superintendent.)
"2 New Orleans policemen shot, 1 suspect dead, another injured. UPDATE|NOLA Quick Someone call David Duke before the NAACP gets here."
See below for more racially explosive tweets reported by MSNBC:
In statements that appeared in New Orleans' Time Picayune, Traina vehemently defends his comments:
The Southern Poverty Center knows that these allegations are ABSOLUTELY NOT TRUE! This is just another way to harass the Jefferson Parish Public School System. One only needs to read the Times Picayune to see who the real trouble makers are. Sadly, it is disproportionately young black males. Everyone knows that our jails throughout the United States are disproportionately filled with black people. Why would the rate be any different in an educational environment?
See Traina defend his statements even further exclusively on WDSU.com, by saying that's it's just too much "blacks killing people," and that he's "never met a racist person" at his job.
And apparently the below tweet is supposed to prove he's not racist:
For a school psychologist to make such twisted, racially biased statements about the youth population that he serves is completely unethical. Yes, there is too much crime in this country, but by virtue of simple arithmetic, the majority of it is "White-on-White crime." Not that it matters what ethnicity or race the perpetrator happens to be, but for him to automatically make such a blanket statement that serves as an indictment of Black manhood in any capacity exposes his racism even as he tries to hide it.
(Visited 20 times, 1 visits today)