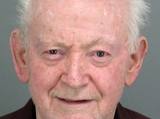 A criminal complaint filed in federal court in Harrisonburg said Christopher Hecker of Waynesboro made death threats against the president and threatened to bomb the White House, hotels and other places, including Philadelphia City Hall and the site of the former World Trade Center. An affidavit said the threats were emailed to various media outlets.
The Harrisonburg Daily News-Record reports on the content of one of the emails, sent last month to Turner Corp., the parent company of CNN.
"I sent a bomb threat to the White House today and to several radio stations," Hecker wrote. "Sooner or later I will grab someone, maybe in the woods, on the trail, and beat the life out of them."
Continued Hecker: "[Obama] is the one that is destroying patriotism in the U.S.A. Ted Nugent is right. So, Obama is allowing me to be tortured to the point that I may murder someone, rather than deal with the mess he made. Your president is a coward."
Secret Service agents arrested Hecker outside the Waynesboro Public Library after exchanging emails with him and determining that he'd been regularly logging on to one of the facility's computers.
(Visited 25 times, 1 visits today)