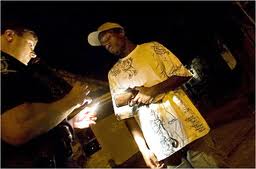 Chattanooga Mayor Ron Littlefield says the General Assembly's approval of his anti-gang crime bill will let police and prosecutors "cut the heart out of some of the worst gangs" in the city.
"I'm very pleased," the mayor said Tuesday after the House passed the bill on an 86-2 vote. It passed the Senate unanimously Monday. "It was a long slog to get through all of the committees and such."
It is designed to deal with the "worst of the worst" and won't be used lightly, the mayor said, emphasizing the city plans a secondary approach to problems using nonprofit groups from the YMCA to Big Brothers and Big Sisters to steer youth away from gang life.
(Visited 26 times, 1 visits today)