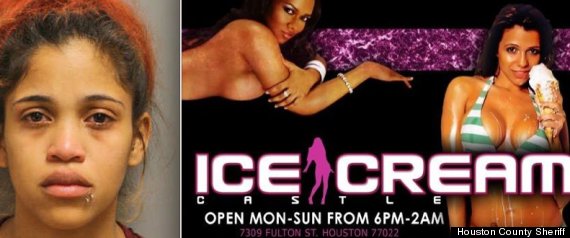 This Pocahontas is no princess.
Cops are searching for Luerissie Ashley Ross, a 20-year-old stripper stripper known as "Pocahontas," after she allegedly lured two victims to her home in separate incidents, set them up to be robbed, and then had them shot.
During the most recent incident in February, one of the victims, Budrohoe Briscoe, was killed in Texas, the Houston Chronicle reported.
Ross has been charged with capital murder and aggravated robbery in that case.
Court documents obtained by KHOU allege that Ross befriended Briscoe and invited him to her Houston apartment.
Briscoe picked up his cousin at the airport on Feb. 17 and reportedly asked him to "come meet 'Pocahontas'." The pair arrived at 2 a.m. and the cousin stayed in the car while Briscoe walked up to the stripper's courtyard. The cousin reportedly watched two men approach Briscoe and shoot him.
Briscoe died at the hospital days later, leaving behind seven children.
(Visited 144 times, 1 visits today)