A mother who allegedly coerced two children into helping her shoplift clothing and accessories from an Old Navy store on Saturday night refused to pick up her 11-year-old daughter from police after the girl was busted, the Detroit News reports.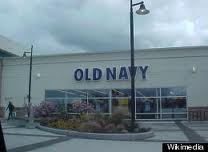 Police officers told the paper that a 49-year-old mother enlisted three people — her daughter, a young boy, and a 61-year-old woman — to help her shoplift clothing and other items from an Old Navy in Troy, Mich.
Security camera footage showed the four entering the store shortly after 8 p.m. and then fanning out to different areas, where they proceeded to stuff items into various bags. Security guards were able to catch the 11-year-old girl and 61-year-old woman, but the girl's mother and the young boy got away, accordindag to the Detroit News.
WXYZ News reports that the 11-year-old was found with $123.95 of stolen merchandise in her purse — including baby clothes, jewelry, and women's shirts — and that she told officers that her mother instructed her to grab the items and meet her out by the car.
(Visited 10 times, 1 visits today)