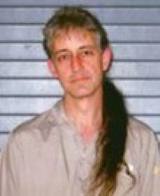 Just how unpopular is President Barack Obama in some parts of the country? Enough that a man in prison in Texas is getting 4 out of 10 votes in West Virginia's Democratic presidential primary.
The inmate, Keith Judd, is serving time at the Beaumont Federal CorrectionalInstitution in Texas for making threats at the University of New Mexico in 1999. With 83 percent of precincts reporting, Obama was receiving 60 percent of the vote to Judd's 40 percent.
For some West Virginia Democrats, simply running against Obama is enough to get Judd votes.
"I voted against Obama," said Ronnie Brown, a 43-year-old electrician from Cross Lanes who called himself a conservative Democrat. "I don't like him. He didn't carry the state before and I'm not going to let him carry it again."
When asked which presidential candidate he voted for, Brown said, "That guy out of Texas.
(Visited 23 times, 1 visits today)