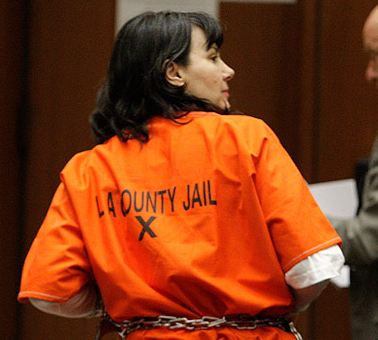 Former Los Angeles Police Detective Stephanie Lazsarus is going to prison for a murder that she committed over 25 years ago.  Lazarus was convicted of killing the wife of her ex-boyfriend in a fit of jealous rage and covering up the crime until recently.
Prosecutors allege that Lazarus was able to cover up her crimes by using her police training in ways that it was not intended.  "Lazarus misused her police training in the most profound way imaginable by utilizing that training and experience to commit murder and to cover up her crime. Lazarus betrayed the trust placed in her by the Los Angeles Police Department and by people of Los Angeles in order to pursue her own murderous ends," prosecutors said in a statement.
"Lazarus' profound narcissism led her to kill and continues to motivate her denial of responsibility."
Lazarus was convicted in March of this year of killing Sherri Rae Rasmussen in 1986.   She shot Rasmussen in the chest three times.  The previous theory held by police detectives was that the woman was shot by an unidentified Latino male during a botched robbery.  The LAPD is getting criticism for not listening to Rasmusen's father, who asked them to investigate Lazarus as a suspect.
As a result of her crimes, Lazarus is going to get 27 years-to-life behind bars.  It was only after 20 years of advances in forensics and DNA technology that the officer was finally arrested.  A bite mark on the victim's arm cleared the way for Lazarus to be charged.
(Visited 50 times, 1 visits today)