A group of rapping, thieving thugs who terrorized New York City were caught after posting the details of their exploits on Facebook… and mistakenly friending a police officer.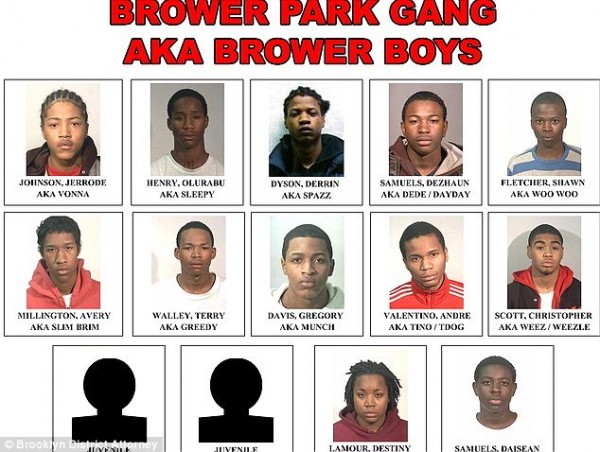 The Brooklyn District Attorney's Office announced a 102-count indictment against 14 members of the Crown Heights gang called the Brower Boys.
'These Brower Bums terrorized their neighborhood for one long year, but now their cycle of crime is over,' said Brooklyn District Attorney Charles Hynes today.
He said the group of teens, which ranged in age from 15 to 19 years old, committed numerous burglaries, assaults and robberies around Brower Park in Brooklyn.
'Although some were as young as 13, the Brower Boys were old hands at burglaries and worse – victimizing neighbors,' said New York Police Department Commissioner Ray Kelly.
(Visited 255 times, 1 visits today)