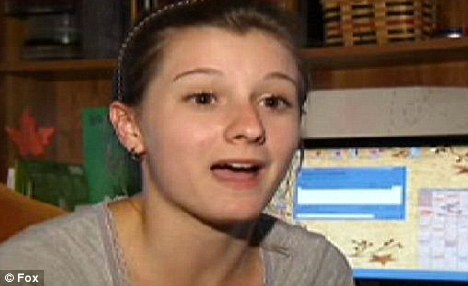 A student who intervened when she saw a gang bullying a girl with mental disabilities was punished by her school.
Stormy Rich, 18, had been riding the bus to Umatilla High School when she noticed a group of younger girls surrounding one student.
She complained to the driver and then later to authorities at the school in Florida – which caused her to be banned from riding the bus, Miss Rich claimed.
To the rescue: Stormy Rich, 18, was banned from the school bus in Florida after she stepped in to stop bullying
Miss Rich told Fox: 'They were giving her food that they put in her mouth. I actually had to tell her to spit it out because she didn't understand.'
The school said Miss Rich was disciplined because she took matters into her own hands.
The 18-year-old, who is due to graduate and plans to study nursing at Daytona State College, said she had been following her school's anti-bullying policy when she reported the trouble.
(Visited 192 times, 1 visits today)