In a connected world where privacy is a valued, but diminishing part of daily life, home remains a reliable refuge. But here's one home that intentionally strips away even that illusion for its inhabitants. In this nearly transparent Tokyo home, known as House NA, outsiders can see everything and everyone inside.
Tucked into a quiet residential neighborhood, this three-story, 914 square-foot home was created by an award winning Tokyo architect named Sou Fujimoto. His unusual design, with high glass walls and varying sized modular tables, contains 21 "floor plates" for residents and guests to sit, work, cook, eat, sleep, or play. Some of the floor plates are heated to provide comfort in the winter."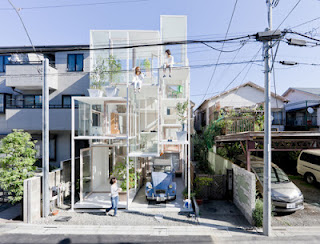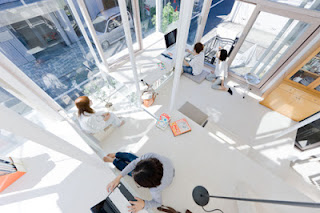 via My Thoughts My Experiences My Life.
(Visited 28 times, 1 visits today)