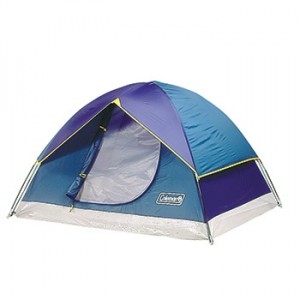 Tragedy struck a campground in North Dakota when a man driving a pickup truck plowed over a tent at the Hahn's Bay Campground, killing two young brothers.
Juan Acosta, 30, was charged with manslaughter and drunken driving after he lost control of his truck and ran through the campsite. He was also charged with reckless endangerment and unauthorized use of a motor vehicle.
"He was driving too fast on a campground road, lost control and ran over the tent and crashed into a tree," Highway Patrol Trooper Capt. Gary Orluck said.
The crash killed 5-year-old Alaries Ruiz and his 9-year-old brother, Cyris Ruiz who were camping with their 28-year-old father, Juan Ruiz. The father was injured, and was treated at the hospital. The boys' 9-year-old friend was also in the tent. He suffered minor injuries.
Authorities believe that Acosta and the Ruiz family were at least acquaintances and could have been camping together. The boys were visiting with their father from the hometown of El, Paso Texas.
Hahn's Bay Campground is about two miles from the Canadian border in North Dakota's  Turtle Mountain State Forest. The 25-unit campground was closed immediately after the crash.
(Visited 69 times, 1 visits today)