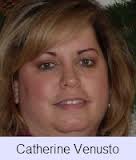 A former employee of the Northwestern Lehigh School District used the superintendent's password to make changes within the district's computer system. A 45-year-old mother, Catherine Venusto used the password to change her children's grades. According to the courts, Venusto changed her daughter's failing grade to a medical exception. Not impressed with her son's 98%, Venusto took it upon herself to change her son's grade to 99%.
Venusto admitted to changing the grades when she was interviewed by the state police. Court records show that she then admitted to gaining access to private information (like district emails and personnel files) by using the superintendent's passwords. Venusto logged into the district's computer system, even after she gave up her job as a district secretary. She says that her actions sprang forth from "curiosity and boredom."
Venusto was charged with three counts each of unlawful use of a computer and computer trespassing, a consequence for her boredom. All of these acts are third-degree felonies. Venusto was arraigned before District Judge Robert C. Halal on Wednesday. She was released on a $30,000 bail.
In a statement regarding the incident, Superintendent Mary C. Wright wrote, "The District assisted the Pennsylvania State Police in efforts to identify and apprehend the person responsible for this incident.The acts were intentional, criminal action to obtain protected information. We deeply regret this incident and that this unauthorized access occurred, and we sincerely regret any inconvenience this may cause. We are doing everything we can to prevent this from happening again, and new security procedures are in place to better assure that our systems are protected from such attempts."
(Visited 20 times, 1 visits today)