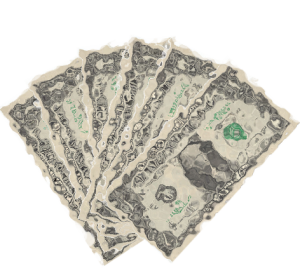 An Australian family is heartbroken and financially broken after a wife accidentally cooked her husband's money. The man placed $15,000 that he acquired from selling his car in an oven to stash for mortgage payment. His wife unknowingly turned on the oven to bake chicken nuggets for their children. "I struggled to breathe, I said 'I burnt the money, I burnt the money'. I felt like I was going to faint," the man's wife told a local news station.
The Reserve Bank of Australia's policy statement regarding damaged notes states that each piece should be worth a share of the value in proportion to its size. If less than 20 percent of the note is missing, full face value is paid but, if between 20-80 percent of the note is missing, value is paid in proportion to the percentage remaining.
A representative from the man's mortgage company, Westpac bank, commented on the incident saying "We will do whatever we can do within the  guidelines to accept the damaged cash," according to a local newspaper.
(Visited 38 times, 1 visits today)