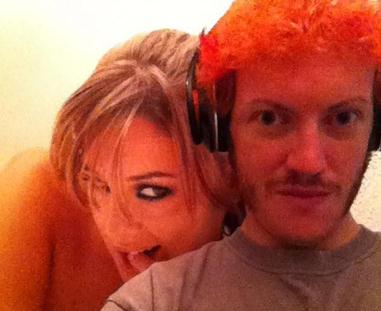 James Holmes got international attention yesterday after busting into the premiere of a Batman film and killing as many people as he could.  He's now in jail and officials say that he's showing no remorse for his actions.  He's spitting on guards and seems to have lost any concept of reality.
"Let's just say he hasn't shown any remorse," a jail employee told the Daily News. "He thinks he's acting in a movie."
One of the men who was in jail with Holmes said that he's acting like a complete nut job.
"He was spitting at the door and spitting at the guards," the inmate said. "He's spitting at everything. Dude was acting crazy."
Holmes is now on suicide watch and in solitary confinement.   Many inmates are threatening to kill him.
"All the inmates were talking about killing him," Wayne Medley, an inmate said. "Everyone was looking for an opportunity. It's all they could talk about."
According to witnesses, Holmes' face was covered with a towel when he arrived to the facility.  His hair is red, like The Joker, the character he claims to represent.   He also wore red clothes beneath his body armor that he used during the shooting.
Jail guards "blacked out his windows with duct tape so no one could see him," said Danilov. "He was cuffed in the back and had leg shackles. Six officers were walking him."
Holme is set to appear in court on Monday morning.  He could get the death penalty is convicted.   His apartment was rigged with explosives and booby traps waiting for police when they arrived on the scene.
(Visited 100 times, 1 visits today)