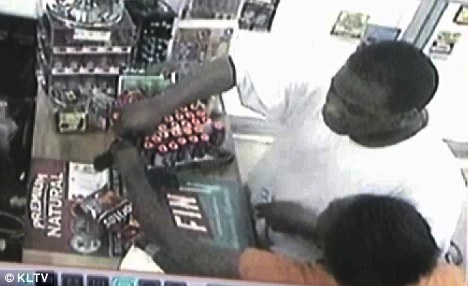 A Mississippi man's attempt to rob a convenience store was foiled on Tuesday – by his own mother.
Roy Mitchell, 22, of Flowood, tried to hold up a D's One Stop Food Mart in Brandon by waving what turned out to be a bogus gun at the clerk while paying for a bag of Doritos.
But before he could make off with the store's takings, the would-be thief's mother, Sharron Mitchell, who had followed him into the store, intervened, grabbing the gun from her son's hands.
(Visited 36 times, 1 visits today)