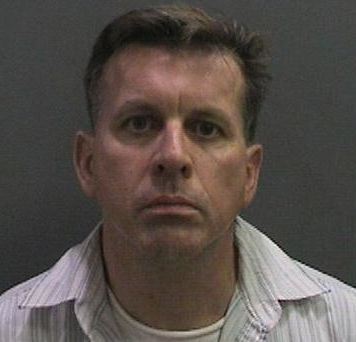 A UC Irvine Professor has caused serious panic among local residents after it was revealed that he planned to murder students and administrators at a local high school.   The father was both grieving and angry over the suicide of his son, who hanged himself on campus last spring.
Rainer Klaus Reinscheid is charged with setting five fires on the campus of Irvine's University High School, and also at a school administrator's home.  He was arrested on July 24 and police then found emails confirming that he was planning to carry out a mass shooting.
"These were emails sent to his wife and to himself that laid out in very graphic detail his plans to use firearms to murder students and administrators. We believe he's a danger to the community," said Farrah Emami, a spokeswoman for the Orange County District Attorney's Office.
The emails included the names of those that the professor wanted to target in his killing spree.  He also planned to burn down the school and then kill himself afterward, according to prosecutors.
Reinscheid's 14-year old son was disciplined at the school and hanged himself shortly afterward.  Police found the damning emails on the man's cell phone that laid out his plans for revenge.  His wife is not a suspect.
"At this point, law enforcement believes (Reinscheid) is a sole suspect. They don't believe anyone else was involved in the arson or his plans," Emami told The News. "The evidence shows he was acting alone."
(Visited 36 times, 1 visits today)