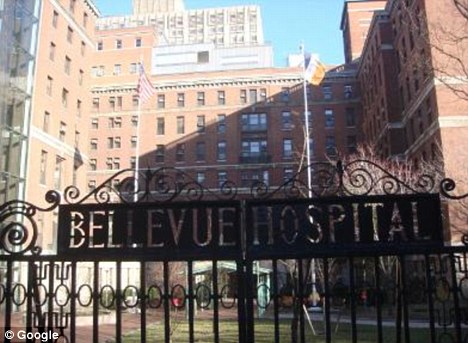 A hospital has committed an unthinkable mistake against a family who'd already gone through the tragedy of finding out that their baby had died.  After learning that their child had been stillborn, the family flew back to their native country of Poland to bury to the child's remains.
After Justyna and Rafal Sliwa buried the child and had a service for their lost little one, they came back to New York to get a phone call from New York's Bellevue Hospital.  That's when they were told that they'd been given the remains of the wrong child and that they needed them to go all the way to Poland, exume the body and bring the dead baby back to the United States.
"Words can't express how I feel, to be honest. It's devastating. Losing a child and then finding this out — it's horrible," said Justyna.
The couple still doesn't know whose baby they buried, and the hospital isn't telling.
Ellen Borakove, a spokeswoman for the ME's office said that "The city will be taking all steps we can to make sure the correct baby is buried in the correct place."
The family has filed a $5 million dollar lawsuit.  Maybe the next time the hospital loses someone's baby, they will lose some money to go along with it.
(Visited 47 times, 1 visits today)