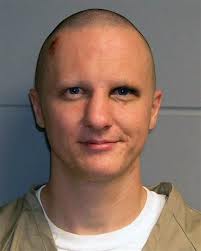 Jared Lee Loughner is expected to plead guilty this week to the shooting in Arizona that killed 6 people and injured 13.  Congresswoman Gabrielle Giffords (D-AZ) was the most prominent victim of the shooting, and she has sustained brain damage as a result of the incident.
A psychiatrist is expected to testify that Loughner is competent to stand trial.  His guilty plea will likely lead to a sentence of life in prison, according to the Associated Press.
Loughner is being charged with 49 counts, include attempted assassination of a member of Congress.  A federal judge was also among those killed during the shooting, as well as a 9-year old girl.
Giffords is working to recover, but has very serious brain damage as a result of the incident.  She is not able to speak and move as she once did, but courageously returned to Congress to vote on a debt ceiling bill.  She resigned in January of this year.
The shooting revamped the on-going debate about gun control.  Loughner had been arrested for exhibiting odd behavior in the past, and some think that he never should have been allowed to buy a gun.  One victim called the shooting an "extremely tragic example of what is at stake each and every time a gun falls — or is placed — in the wrong hands."
(Visited 13 times, 1 visits today)