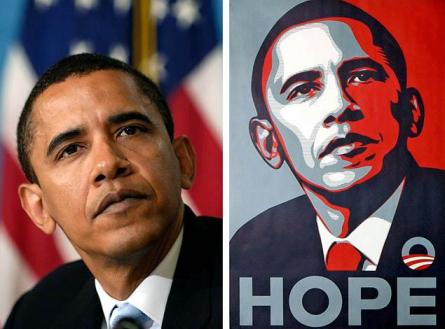 Remember Hope and Change in 2008? There was also that amazing poster that will likely be iconic for decades.  It was created by Shepard Fairey, a 42-year old artist out of Los Angeles.  Fairey has had some legal problems lately, when he was nearly sent to jail for destroying documents and fabricating paperwork during a copyright lawsuit filed against him.
Instead of being sent to jail, Fairey was given 300 hours of community service, two year's probation and a $25,000 fine.  He pleaded guilty to misdemeanor contempt of court charges and for destroying documents related to his case.
The suit was filed by the Associated Press, who said that Fairey created the image after modifying a picture that had been taken by the AP.  The falsified documents helped Fairey to make the claim that he wasn't relying on the AP photo, when it appears that he actually was.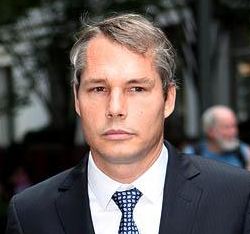 Fairey has apologized to the AP and said that he is "deeply ashamed and remorseful."
Prosecutor Daniel Levy felt that Fairey needed to go to jail for what he did.
"This was extraordinarily willful conduct," Levy said.
Fortunately, the judge wasn't as Draconian as the prosecutor.
(Visited 47 times, 1 visits today)