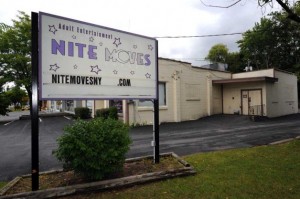 An exotic dance club in Latham, New York,  near the state capital, Albany , New York, is trying very hard to fight off a tax obligation.
The owners of Nite Moves want to classify pole dances and private lap dances as artistic performances so that they can be tax exempt.
On Wednesday, the owners of Just Moves put forward an argument to the Court of Appeals, the state of New York's high court, to make an effort to avoid paying $125,000 in taxes based on revenue generated at the club. The revenue primarily comes from admission to the club and private dances.
Andrew McCullough, who is representing the club owners, compared the exotic dances to the well known and highly acclaimed Moscow-based ballet company, saying,
 "If you saw what these dancers do, you'd be saying, 'It's not the Bolshoi, but it's good!'"
New York state law says that revenue generated from "dramatic or musical arts performances" is not taxable. The state Tax Department however, argues that because exotic dancers do free style dancing, as opposed to strict choreography, they do not fall under the classification that is tax exempt.
Assistant Solicitor General Robert Goldfarb, a state representative said,
"If the women kept their clothes on, no one would be coming to this bar for the dance performances."
(Visited 38 times, 1 visits today)