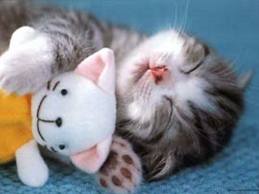 Authorities in Atlanta are seeking to find those who were given kittens that were handed out by two women in the parking lot of a Walmart store.  The kittens are believed to have rabies, creating alarm among those who monitor the impact of animal health on the community.
Vince Farah, a spokesman for the Henry County Animal Care and Control Department, says that anyone who has come into contact w the kittens should come forward, especially if they were scratched or bitten by the cats.  The kittens were given away in late August, so authorities are seeking to stop the problem before it gets out of hand.
In case you're wondering, Rabies an kill you if left untreated.
(Visited 33 times, 1 visits today)