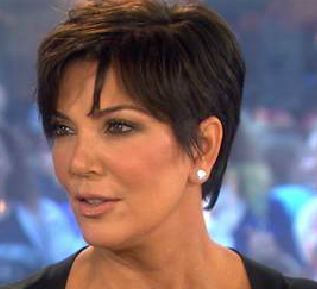 NBC apparently cares more about Kris Jenner's breast implants than showing respect for the victims of 9/11.  At least that's the conclusion that millions of Americans are coming to, as the show, based out of New York City, chose to ignore the national moment of silence in honor of the victims of the attacks that took place on September 11, 2001.
"Shame on them: NBC skips 9/11 moment of silence for Kardashian interview,'" one viewer on Twitter wrote after seeing the debacle.
Even sports talk radio show host Tony Bruno said that NBC should be ashamed and ridiculed by all.
"Disgusting. Would love to know why @TodayShow thought Kris Jenner was more important: Job openings soon?", said another twitterer by the name @KarenTVChick.
Jenner, who doubles as the mom of the equally worthless tv star Kim Kardashian, talked about the much discussed September 9th episode of her show, "Keeping up with the Kardashians."
"I thought it was such a great idea to film that," Jenner said on the show.  "The reason I went in and did that was because I had had my implants in for 152 years — you know, a long time, way longer than their shelf life."
Maybe this is how The Today Show took over as #1 on daytime television:  by selling their souls in exchange for ratings.  Just sad.
Megan Kopf, a spokesperson with the Today show, issued this statement:
"The Today show dedicated a considerable amount of time to September 11th coverage this morning throughout the entire show," she said to POLITICO.
(Visited 111 times, 1 visits today)