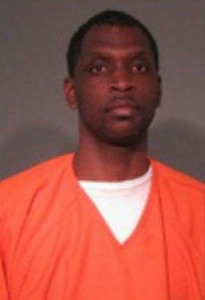 Lamarcus Williamson was charged with a list of crimes and among them was assault. If anyone had any doubts about whether or not he was being unfairly accused of the assault charges, Williamson laid those doubts to rest. Williamson must really have been unhappy with the way his lawyer handled his case because he assaulted him right in open court.
It often happens that criminals who are on trial feel that their lawyers are not doing a good job of representing them and they may get angry and want to attack them but it is rare to hear about a criminal who actually follows through and does it.
Williamson, who was imprisoned in South Carolina, entered a plea of guilty in answer to charges relating to assault and drugs so he must have known that he would be serving some time in prison.  They issue must have arisen when Williamson heard the amount of time he would be in prison.
As soon as the judge said that he would be serving 15 years in prison, Williamson turned and punched his lawyer, Dan Hall.
Speaking to reporters, Hall said,
"I was shocked, I didn't see it coming. I hit the floor."
By punching his lawyer, Williamson earned himself an extra six months in prison, in addition to the 15 years.
(Visited 69 times, 1 visits today)