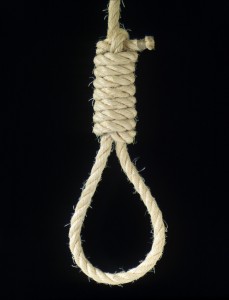 A school district in Arkansas has launched an investigation prompted by allegations that an African American football player had a noose put on him by his White teammates.
While the city of Wynne is known as the "City with a smile" the  news that one of the football players at Wynne High School's junior varsity team has wiped the smile off of many faces. The racially-charged hazing incident is being taken very seriously by everyone.
Superintendent Carl Easley spoke about the incident sharing,
"There was an incident in the ninth grade locker room. Two students are being recommended for expulsion and five have been suspended from school."
Easley can not speak in detail about the incident until after a hearing where everyone involved will be able to answer for themselves. Family and friends of the African American player are not obligated to be quiet and they talked about what happened. They say that, on Monday, the White players tied a noose around his neck before practice.
Everyone is outraged at the incident, Black and White parents alike but some did not wan to be identified.
Wynne police are reported to have spoken to over 30 students in relation to the incident, afterwards, while they were in the locker room. After interviewing the students, the police thought that the school district could handle the incident internally.
The superintendent said that the students would be disciplined but also felt that the staff members who were in charge of the students should also be disciplined for not watching the students saying,
"Kids at no time should be left unsupervised and we're gonna have to revisit how we supervise students."
The final decision has been left to the  school board as to which students should be  expelled.
(Visited 774 times, 1 visits today)