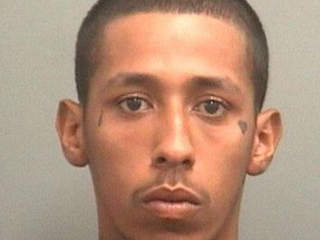 Some of us complain about things that matter, and then some of us just become flat out whiny.  An inmate in Palm Beach County is complaining over a lack of dental floss in the county jail.  He says that the sheriff isn't providing what he needs to keep his teeth healthy and has filed a civil complaint against the jail.
Joel Flores wrote his complaint by hand against Sheriff Ric Bradshaw and filed it with the United States District Court.
"Palm Beach County Jail Administration does not provide dental floss to inmates through property or the commissary, making it completely impossible to obtain and use as directed by the American Dental Association," Flores wrote in the Oct. 1 complaint.
Flores was booked on robbery charges, and says that dental floss was part of his daily routine.
"The lack of it is causing me oral abscesses, pain, discomfort, tooth decay (loss), and could contribute to endocarditis," he wrote.
Flores noted that poor dental health can lead to both infection and death.  He made this final demand to the jail after filing his notice.
"I want Palm Beach County Jail to be ordered by the court to make dental floss available to inmates," he wrote. "I want monetary compensation for my pain and suffering and emotional distress, as well as future required dental care."
(Visited 82 times, 1 visits today)