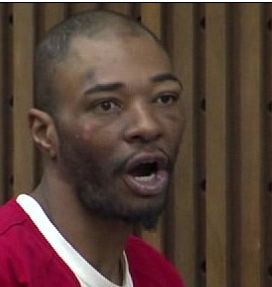 A man raped and murdered his girlfriend and then lived with her rotting corpse for several months before police found out what he was doing.  Devon Epps from California was evicted from his apartment, which is when the landlord found out about his dastardly activities.
Veronica Jones, a mother of ten, had been beaten to death and raped with a foreign object when she died.  She was also stabbed 32 times, with her body stashed in a bathtub.  Police say that the woman's face had been beaten beyond recognition.
Managers in the building say that Epps had some mental problems and was kicked out for some of the strange things he did.  A missing person's report was filed back in June of 2011, but police took a month to visit the woman's boyfriend's apartment.  Even then, cops didn't actually go inside.
Great police work, huh?
Jones' brother, Isaac Zuniga,  said: "It's disgusting. I can't believe my sister went through that.  I believe the law is supposed to protect victims and I don't think my sister was being protected."
(Visited 93 times, 1 visits today)