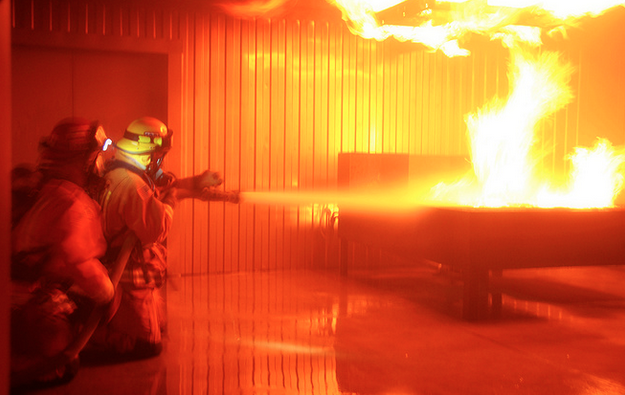 Police in Islamorada say 29-year-old Nicole Dobol did. Dobol, who was arrested on Wednesday, allegedly told her boyfriend's roommate she set the fire because seeing him in bed with another woman "made her crazy."
The trouble started last month, on Nov. 11, when Dobol went to the Hog Heaven Bar and Grill in Islamorada, where her ex-boyfriend worked. He wasn't at the restaurant that night, but his roommate was.
The roommate told Dobol that her ex had headed home, but begged her not to go there herself, says Becky Herrin, a spokeswoman for the Monroe County Sheriff's Office.
Dobol ignored that warning, and forced her way into the ex's nearby apartment. Inside, she found her former lover asleep in bed with another woman. That's when Dobol went bananas, police say, lighting the mattress on fire while the two still slept. When they awoke to flames, she "stood there" and taunted them, Herrin says.
The two managed to escape uninjured, dragging the burning mattress onto a balcony and putting out the fire.
Dobol escaped the apartment, but was finally arrested on Wednesday. She faces felony counts of arson and burglary.
(Visited 194 times, 1 visits today)