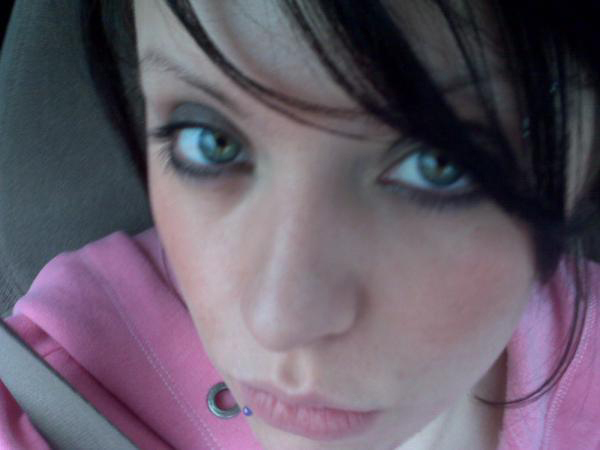 According to The Daily Mail, the half siblings had their baby in a broke down car; the one-year-old was only wearing a t-shirt and a diaper even though it was 38 degrees outside:
A half brother and sister in an incestuous relationship were arrested on Friday after police found them smoking meth in a car with their one-year-old baby.
Danielle Lacey, 22, and Brandon Lesli, 35, from Lake Stevens, Seattle were charged with endangerment with a controlled substance, criminal mistreatment and incest. They share the same mother.
Police were called after witnesses spotted Lacey and Leslie sitting in the car with the baby and the windows rolled up. They told a local resident who they knew they were smoking meth.
Daniel Price told Fox13: 'They said they were out of gas and asked if they could borrow $10. I knew something was going on so I went inside and they told me they were smoking meth with the baby in the car.
'If they want to go out and do that themselves, hopefully they don't hurt anyone, but when you have a one-year-old involved that's a lot different.'
When police arrived, Lacey was holding the baby in the front passenger seat. It was 38 degrees and the baby was only wearing a t-shirt and diaper. There was no blanket to keep him warm.
Because the car was out of gas, the heater was not on.
The police report said Lacey appeared to be high on methamphetamine because she exhibited sudden, jerky movements and the inability to concentrate.
When she was interviewed by police, the 22-year-old admitted she had smoked meth with her baby present several times before and also with her other children, aged five and six.
She said she has been using the drug on and off for the last six years.
The baby has been handed over to Child Protective Services, and Lacey's other children are in the care of her father.
CPS said they had been in contact with Lacey once before but would not give any details.
The couple are being held in Snohomish County Jail on $150,000 bail.
According to Fox13, both Lacey and Leslie have criminal records which include assault, theft and possession of a controlled substance.
via Half Brother And Sister Arrested On Meth And Incest Charges | Bossip.
(Visited 348 times, 1 visits today)