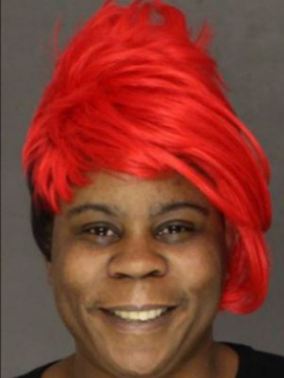 We don't know what's wrong with this woman, but she probably needs some help.
A Lower Paxton Twp. woman is accused of engaging in 'lewd behavior' and threatening to kill elementary school children at a bus stop near her home in the 4100 block of Linden Street, police said.
Simone L. Brooks, 35, was charged with making terroristic threats, stalking and harassment.
According to police, Brooks threatened to kill children with a shovel. She also performed a 'simulated strip tease' in a towel on her porch while yelling at the children, police said.
Two of Brooks' own children were at the bus stop during these alleged incidents, but she did not threaten them, police said.
Brooks was taken to Dauphin County Prison after failing to post $50,000 bail.
(Visited 83 times, 1 visits today)