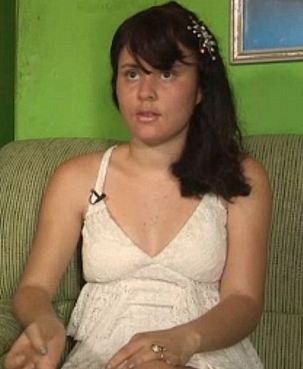 Rebecca Bernardo is a young Brazilian woman who is determined to help her ailing mother.  The girl is 18-years old and is offering to sell her virginity to the highest bidder so she can meet some of her mom's medical expenses.   She used YouTube for the auction, with the highest bid being $35,000.
She told CNN that: "I made up my mind right after my 18th birthday. That's when my mother suffered a stroke."
The young woman has tried other ways to pay the bills, including working as a waitress.  But none of these options worked for her, since she had to look after her mother at the same time.  Since the stroke, her mother has been unable to even use the bathroom by herself.   The girl never knew her father, and her older sister passed away  few years ago.
"She had no one to go to, no one to help," said the neighbor. "This is the only solution she found."
After the video was posted, it got 3,000 views in one day, leading people to throw money at her on the street.
Maybe a good samaritan will give her the money without asking her to give up her body in exchange.  That would be the right thing to do.
(Visited 306 times, 1 visits today)