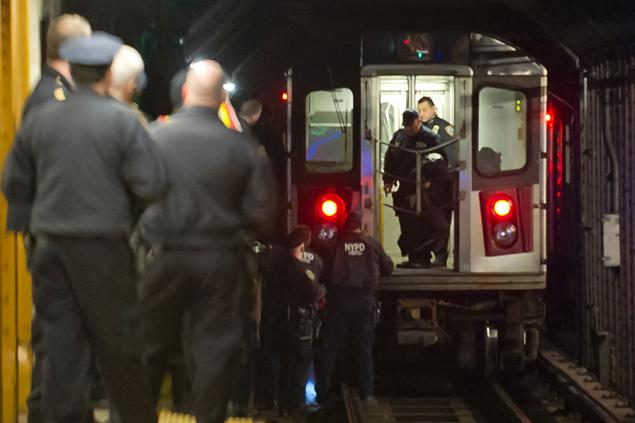 This story might be a reminder to everyone about being careful about drinking.  Alcohol can bring out a side of your personality that you don't even know is there.  If you are not careful, you can make mistakes that you could end up paying for for the rest of your life.  This woman learned the lesson, but she is not going to be able to benefit from it.  May she rest in peace. 
A woman was struck and killed by a subway train in midtown early Tuesday after she climbed down onto the tracks herself, police sources said.
The unidentified woman, believed to be in her 20s, was stumbling on a Penn Station platform at Seventh Ave. and W. 34th St. before she walked down a flight of service stairs to the track bed about 5:20 a.m., the sources said.
The woman apparently lied down on the tracks at the mouth of the tunnel just as a northbound No. 2 train rolled into the station and struck her, sources said.
Read more: http://www.nydailynews.com/new-york/women-hit-killed-train-article-1.1231028#ixzz2GpOWqRZj
(Visited 103 times, 1 visits today)