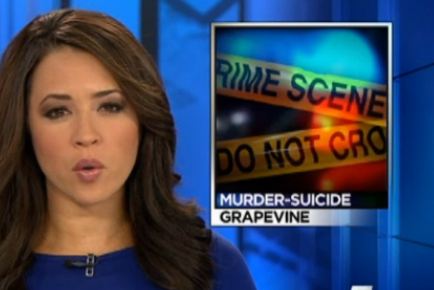 A daughter's 16th birthday party turned into a nightmare in Grapevine when it ended with the murder-suicide of her parents.
It happened outside the front door of Kristi Suckla's parents' house in the 3000 block of Creekview Drive late Saturday.
The 44-year-old moved there with her teenaged son and daughter. Grapevine police say husband Kelly Suckla, 43, came over to the house Saturday night for their 16-year-old daughter's birthday.
An argument broke out. Investigators said shots broke out. Suckla shot and killed his estranged wife with a handgun, then himself. The children and grandparents were inside the home and were not physically hurt.
The couple earlier lived in the 500 block of Claymore Drive in Euless. Neighbor Donell Arseneau took the news with tears.
(Visited 109 times, 1 visits today)