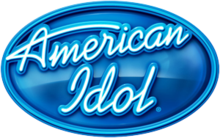 The hit talent show "American Idol" has been waging an off-key campaign to boost ratings by playing the race card, a New York lawyer claims.
The attorney, James Freeman, said the show has been juicing-up the drama by publically revealing that some black contestants have arrest records – and then using that as an excuse to boot them off the show.
Freeman said he has submitted a letter to the federal Equal Employment Opportunity Commission asking for permission to sue the show on behalf of nine humiliated African-American contestants – all of them male.
But Freeman declined to release a copy when contacted by The Daily News – and said he could not explain how the celebrity website TMZ.com got the letter.
"I don't know how they got it, but they got it," Freeman said Friday. "I'm not trying to litigate these claims through the press."
(Visited 15 times, 1 visits today)