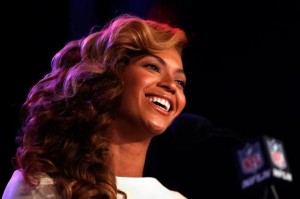 Beyoncé admitted Thursday she faked her performance of "The Star-Spangled Banner" at President Obama's inauguration — but said she'll be singing live at the Super Bowl.
"I will absolutely be singing live," the pop starlet said a press conference. "This is what I was born to do."
PHOTOS: BEYONCE TOPS PEOPLE'S 2012 MOST BEAUTIFUL PEOPLE LIST
Looking ravishing in a white mini dress, Beyoncé said she "decided to sing along with my pre-recorded track" at the inauguration because she didn't feel ready to perform at her peak.
(Visited 19 times, 1 visits today)