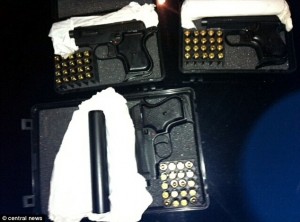 A gang of elite British Army soldiers who smuggled drugs and guns into the UK have been jailed for a combined total of almost 50 years today.
Trooper Lemar Loveless, 26, masterminded the operation to bring a cache of guns, ammunition and £70,000 worth of cocaine through the Channel Tunnel loaded into the back of BMWs.
He had discharged himself from the Queen's Royal Hussars, the most senior light cavalry regiment of the British Army, just days before his arrest.
(Visited 37 times, 1 visits today)