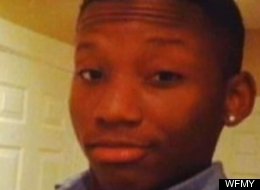 Greensboro, N.C., police are investigating agrisly murder-suicide in which a mother shot her children, killing her teenage son, before turning the gun on herself.
Police said that Sandra Lyn Palmer, 47, shot her boyfriend, daughter and son on Monday night following a domestic dispute.
Palmer appears to have pepper-sprayed her boyfriend, Maurice Eugene Edmonds, incapacitating him, before shooting her daughter, Danielle Imani Jameison, 18, and son Maurice Edmonds II, 14, with a handgun.
Edmonds the elder was shot trying to take the gun away from Palmer, according to the Winston-Salem Journal. He then ran from the house for help and collapsed outside.
Palmer went into another room and shot herself with a second gun after the first gun jammed, Greensboro police chief Ken Miller said in a news conference Tuesday night.
(Visited 61 times, 1 visits today)