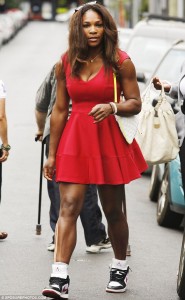 She missed out on the chance to the belle of the Australian Open champion's ball after crashing out in the quarter finals.
But Serena Williams got over her disappointment by going on a shopping spree in Melbourne on Sunday.
And the 31-year-old was not afraid to show off her athletic physique as she enjoyed a day away from the practice courts.
(Visited 19 times, 1 visits today)