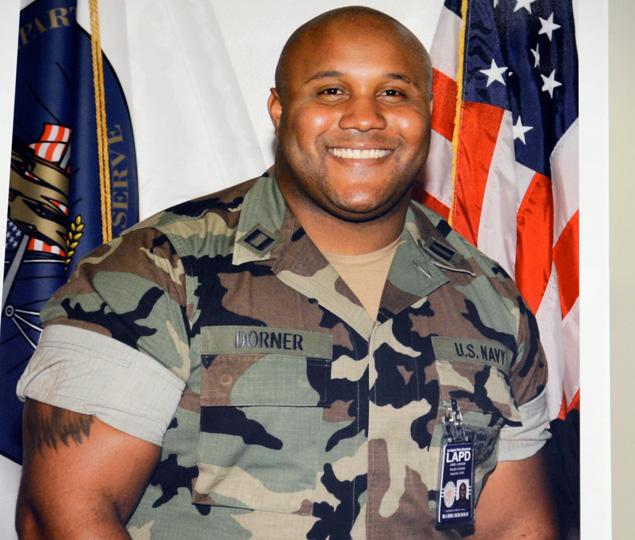 Police in Southern California are hunting for an armed ex-cop wanted in a double slaying and suspected of ambushing law enforcement in a planned killing spree Thursday.
Former Los Angeles cop Christopher Jordan Dorner, 33, wrote a rambling online manifesto in which he promised a "violence of action."
Local media on Thursday morning said a man matching Dorner's description was barricading himself inside a hotel in the San Diego seaside community of Point Loma. Los Angeles Police Chief Charlie Beck, however, wouldn't confirm the report during a news conference.
Dorner is suspected in the shooting of three police officers, one of them fatally, in two separate incidences earlier in the day, authorities said.
An officer with the Los Angeles Police Department was shot in Corona, 50 miles east of Los Angeles, around 1:30 a.m. while protecting one of the intended targets in Dorner's manifesto.
(Visited 109 times, 1 visits today)