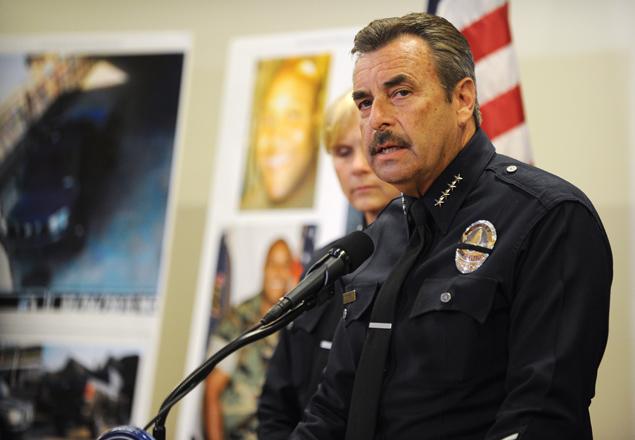 The Los Angeles Police Department is under scrutiny following an incident in which a newspaper delivery woman and her 71-year-old mother were shot in a case of mistaken identity as cops hunted a man on a murderous rampage.
Police across Southern California were on high alert Thursday searching for Christopher Jordan Dorner, a disgruntled ex-cop who was allegedly hunting down members of the LAPD and their families. A massive manhunt for Dorner continued on Saturday.
LAPD Chief Charlie Beck told the Los Angeles Times that Margie Carranza, 47, and her mother, Emma Hernandez, 71, were the victims of "a tragic misinterpretation" by officers working under "incredible tension" while hunting for Dorner.
Both women were hurt but will survive.
(Visited 109 times, 1 visits today)