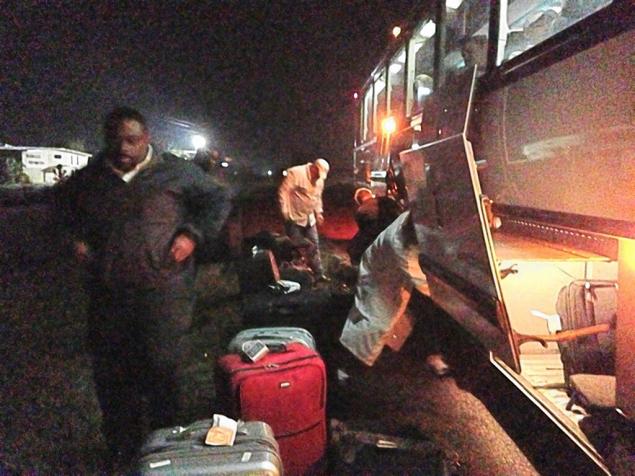 It's a good thing they remembered to pack a sense of humor.
Weary Triumph passengers who endured four long, filthy days at sea could do nothing but laugh as first the bus and then the plane that Carnival chartered to get them home Friday suffered mechanical failures.
Passengers were shaking their heads in disbelief as their bus broke down around 2:30 a.m. on an Alabama road, only to face another delay hours later at the New Orleans airport when their plane was grounded for about 90 minutes for an electrical failure.
(Visited 55 times, 1 visits today)