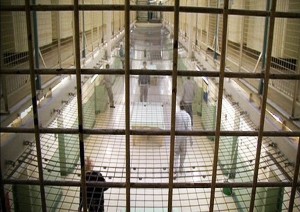 An end to Britain's 'holiday camp' jails, with a ban on Sky TV, fewer televisions, more prison uniforms, less pocket money for inmates and a ban on gay couples sharing cells is planned by the Government.
The return to 'spartan' jails marks the biggest prison regime shake-up for 60 years and is designed to signal a tough new approach to law and order by Justice Secretary Chris Grayling.
Mr Grayling believes prisoners do not deserve the kind of lifestyle and 'frills' that are beyond the reach of families on low wages.
The move will provoke fierce opposition from prison reformers, but Mr Grayling says that making prison life tougher is a vital part of his war on crime.
'I want prisons to be spartan, but humane, a place people don't have a particular desire to come back to,' he said in an interview with The Mail on Sunday.
(Visited 20 times, 1 visits today)