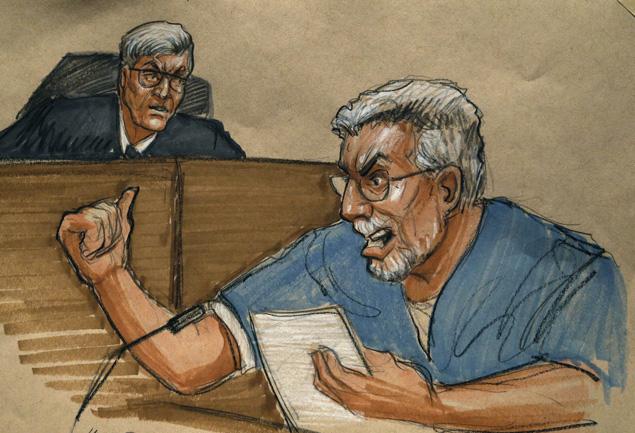 JOLIET, Ill. — Drew Peterson — the swaggering Chicago-area police officer who gained notoriety after his much-younger fourth wife vanished in 2007 — was sentenced to 38 years in prison on Thursday for murdering his third wife.
The sentence came moments after Peterson shocked the courtroom with a rare public outburst of anger as he proclaimed his innocence in the death of Kathleen Savio.
"I did not kill Kathleen!" he shouted at the top of his lungs, emphasizing every word.
Peterson seemed to look across the courtroom at Savio's family. Savio's sister Susan Doman shot back "Yes, you did. You liar!" before the judge ordered sheriff's deputies to remove her from the courtroom.
Illinois does not have the death penalty, and the 59-year-old Peterson had faced a maximum 60-year prison term. The judge gave him four years' credit for time he has served since his arrest.
Jurors convicted Peterson in September in Savio's 2004 death. Neighbors found the 40-year-old's body in a dry bathtub at home with a gash on her head — her hair soaked in blood.
(Visited 17 times, 1 visits today)