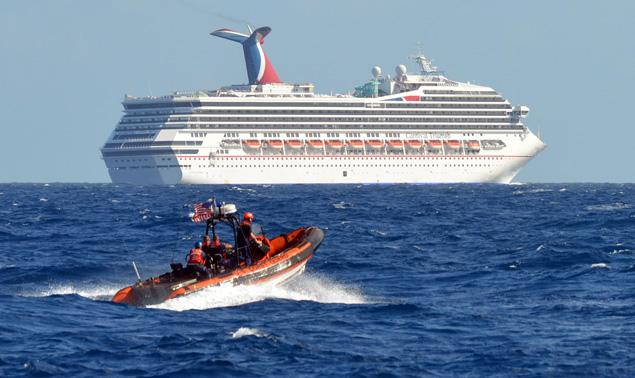 A carefree Carnival cruise has descended into a holiday of horrors.
Desperate passengers stranded aboard the Carnival Triumph in the Gulf of Mexico are describing foul conditions they fear will worsen — even as tug boats began towing the massive ship Tuesday to a port in Mobile, Ala.
The disabled vessel, carrying more than 4,200 people, isn't expected to reach the shore until Thursday after officials scrapped an earlier plan to dock in Mexico.
"Conditions are getting worse by the hour," passenger Debra Rightmire texted to ABC News. "Cabin carpets are wet with urine and water. Toilets are overflowing inside cabins. We are having to sleep in the hallways."
(Visited 21 times, 1 visits today)