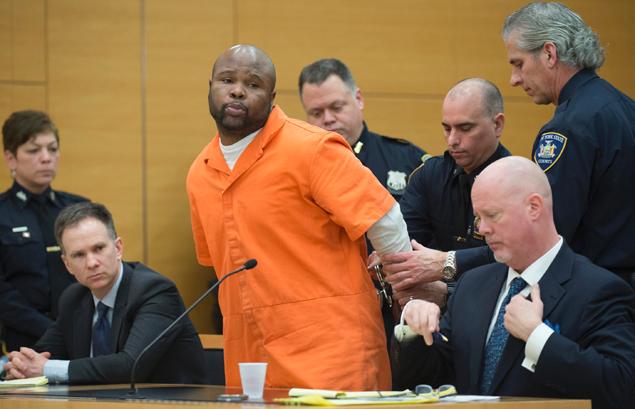 Unrepentant cop-killer Lamont Pride was sentenced Thursday to 45 years to life in prison for the 2011 murder of Officer Peter Figoski after a Brooklyn armed robbery.
The slain officer's four daughters joined his mother and ex-wife in the Brooklyn courtroom for the sentencing of the killer who destroyed the family's dreams with a bullet from his 9-mm. pistol.
The heart-rending statements from the Figoski clan left some people weeping during an emotional hearing after which Pride received the maximum sentence for murder and two other charges.
Mary Anne Figoski, 79, read a statement praising her slain son and condemning the officer's killer for taking him away from his loving family.
(Visited 38 times, 1 visits today)