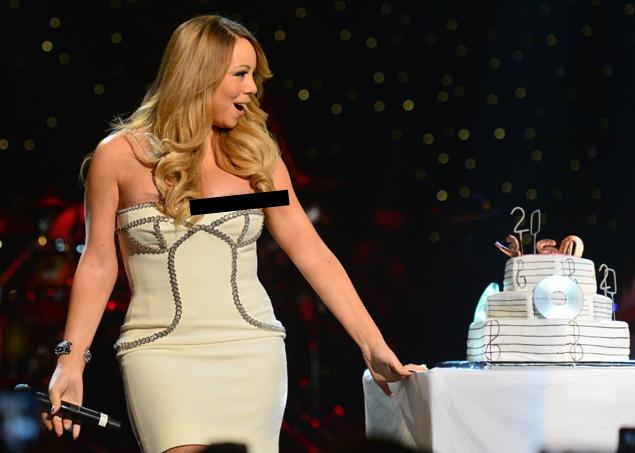 One sweet day Mariah Carey will remember to wear a bra on stage.
Unfortunately for the "American Idol" judge, Saturday was not that day.
PHOTOS: CELEBRITY WARDROBE MALFUNCTIONS
The bestselling vocalist, 42, suffered an uncomfortable fashion flub while presenting at the So So Def 20th Anniversary Concert in Atlanta.
At the party, Carey was wearing one of her signature mini-dresses, a short, strapless cream frock with metallic embellishments.
(Visited 196 times, 1 visits today)